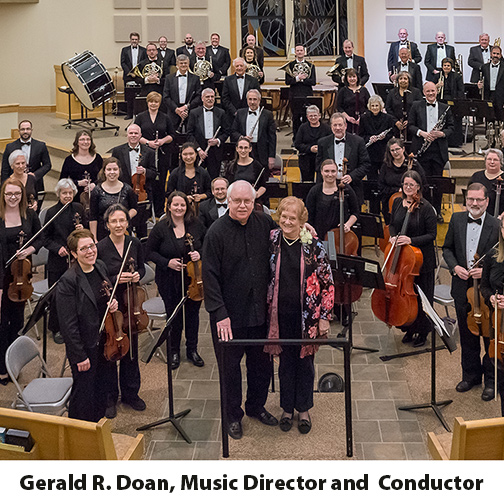 Gerald R. Doan
Music Director and Conductor
Welcome to 63rd Season of the CCO
Welcome to the 63rd Season of the Cincinnati Community Orchestra
Join us for Gerry Doan's Final CCO Concert
Gerry Doan, Music Director and Conductor of the Cincinnati Community Orchestra has announced his retirement. Our next concert in May will be his final one with the CCO.
This concert features two of Gerry and Carol Doan's favorite pieces: Elgar's Enigma Variations and Rachmaninoff's Symphony No. 2.
Make your plans now to join us in celebrating Gerry and Carol Doan's 35 years with the CCO and our final concert of this season.