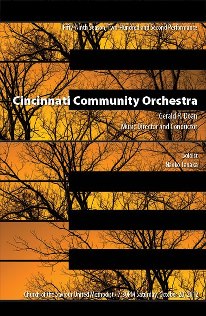 Fall and cool weather are here! Join us for our next concert, October 20 at 7:30 PM for a night of music fit for the season. Pianist Naoka Tanaka returns to the CCO to play Liszt. Click on the song title to hear a sample.
Bach/Stokowski – Toccata and Fugue in d minor
V. Williams – Overture to The Wasps
Saint Saens – Danse Macabre
Liszt – Mefisto Waltz
Liszt- Totentanz for Piano & Orchestra S.126
Humperdinck – Hexenutt (Witch's Ride)
Khatchaturian – Masquerade Suite
And head to Ferrari's Little Italy for dinner Sunday October 21 or Monday October 22. The CCO gets a generous portion of the proceeds!